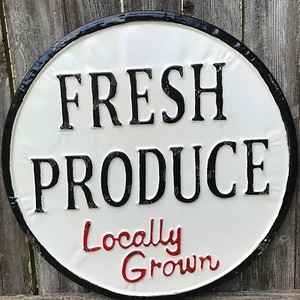 Welcome back to the St Thomas Locally Grown Online Farmers Market. You can search for locally grown or locally made products here. Use the categories to search for your foodie needs and add items to your cart. Proceed to check out and pick up your purchase that Wednesday from our pickup location.
You have from Saturdays 8:00am to Tuesdays 5pm to place as many orders as you like. Online ordering is closed other times to give growers time to update their inventory. Inventory is updated weekly.
Pick up location and time is once a week, in Frenchtown under the market pavillion close to the water on Wednesdays 3:00pm until 5:00pm. This season is a different pickup location than last season as we aim to grow and make the pickup location more central for customers.
Most importantly* Make sure you click check out once you have all your items in your cart to complete your order.